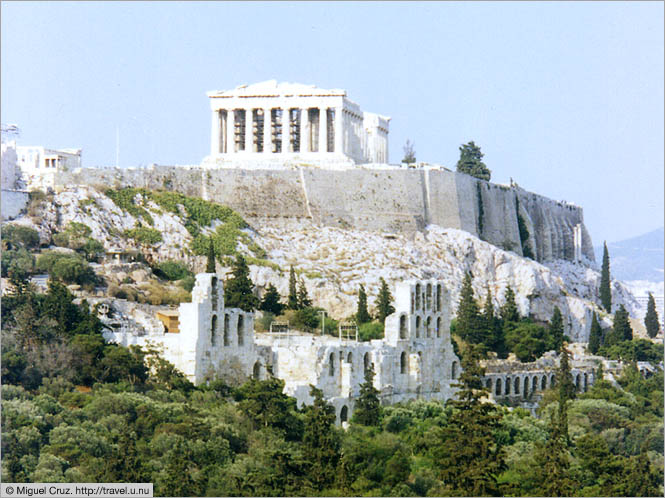 We were on one of those interminable travel days to Europe which by the time you actually arrive, you are so exhausted, so gritty and need a toothbrush so badly. After switching planes three times and traveling for over 20 hours, the reward was checking into the beautiful
Hotel Grand Bretagne
in Athens which has been completely remodeled since we last stayed there around 10 years ago.
We decided that we needed to eat something before crashing so ventured to the roof-top garden restaurant where we were seated outside on the terrace with a stunning view of the
Acropolis
and the
Parthenon
. There was a slight breeze and it was the perfect temperature. We ordered two glasses of a Greek rose wine (which was very good) and sipped the wine while we drank in the beauty of the view. As we shared a Greek salad (Why do Greek salads always taste so much better when actually in Greece??), the sky turned a pinkish, lavendar hue behind the Acropolis. As the sun sank a bit lower, the spotlights on the
Acropolis
came on and it really was a magical view. The photos didn't really capture the variations of light and color, but I can still see them clearly in my mind's eye.
Cathi & Reb
We enjoyed dinner there so much our first night, so we arranged to have dinner there again with Rebecka & Bruce Milne on our second evening in Athens and also ran into Nancy & Mark Pellegrino. It really was a spectacular view!


Nancy & Mark